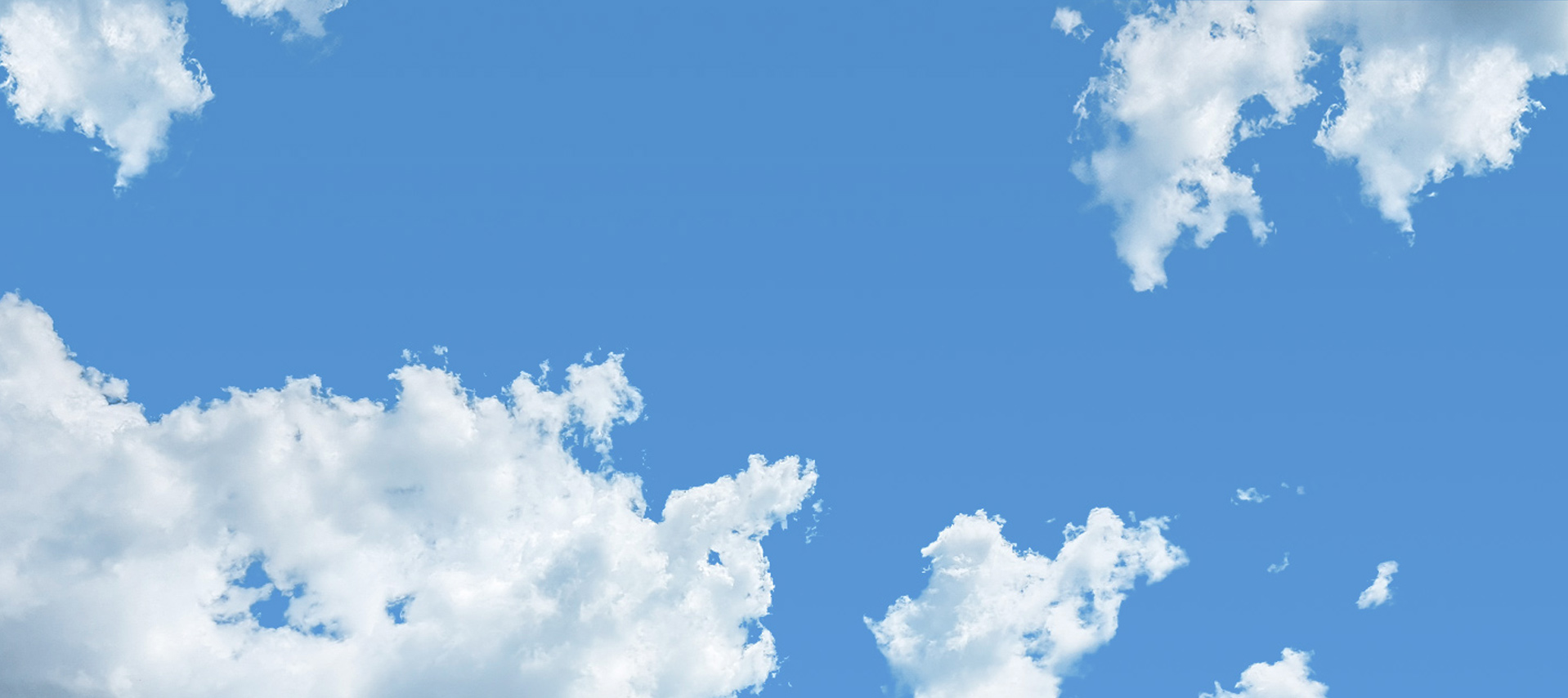 Understand ED referrals from the pharmacist and your role in your patients' treatment journeys
The launch of Viagra Connect as an over-the-counter (OTC) medicine makes it more convenient for men with erectile dysfunction (ED) to access treatment through a regulated route. For some men, it could be their first direct interaction with a healthcare professional in relation to ED.
The pharmacist's role in supplying Viagra Connect goes beyond offering convenient product access, they will have the opportunity to provide lifestyle advice and encourage men with ED to visit their doctor for a health check. ED may occur for a number of reasons, but one of the major causes is the development of underlying cardiovascular disease (CVD).1 Identifying these men as early as possible provides a good opportunity not only to deal with their ED but also the underlying cause(s) of their ED – potentially leading to a general improvement in men's health.
ED and CVD Risk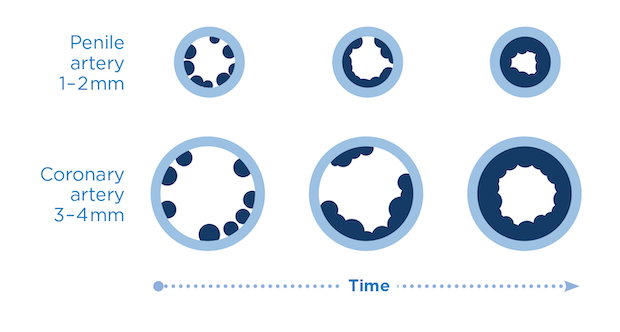 Figure 1: Accumulation of plaque in the penile and coronary arteries over time.4
Evidence suggests that the severity of ED correlates to the degree of underlying CVD.*2,4 .Over time, larger arteries tolerate a greater plaque burden without compromising blood flow compared with smaller arteries, such as those in the penis that block more quickly. The narrower penile artery is more likely to occlude at an earlier stage of atherosclerosis than the coronary artery. ED symptoms can therefore be an early warning sign of plaque build-up in larger arteries supplying blood to the heart and brain.3,4
For many men, ED symptoms can be a sign that blood flow to the penis may already be restricted.2,3,5
Delays in seeking advice from a healthcare professional means that men with ED and underlying CVD* could go on to experience a major cardiac event within 5–10 years of experiencing ED symptoms.1
*Cardiovascular disease main risk factors include, age, sex and family history, smoking, high blood pressure, high cholesterol, an unhealthy diet, physical inactivity, diabetes, obesity or being overweight, unrelieved stress.6
The Viagra Connect Consultation Guide
Pharmacists have been provided with extensive information to help them manage the OTC supply of Viagra Connect. As part of the supply process, they will ask patients a series of questions to determine suitability. These questions are shown in the Viagra Connect Consultation Guide.
The Consultation Guide is designed to assess the following elements:
The identification of appropriate patients i.e. those with ED
The man's fitness for sex and his cardiovascular status
Concomitant medication to identify contraindicated drug use and concomitant medical conditions which would preclude the man from using the OTC product
The Viagra Connect Consultation Guide includes two tear-off slips. One slip is for patients who the pharmacist considers are suitable for Viagra Connect. The pharmacist can give this to the man as a record and reminder of the date the product was first supplied. The slip may be used to facilitate resupply requests in the future provided there is no change in the man's cardiovascular health, medication or medical conditions. These men will be directed by the pharmacist to visit their GP as soon as possible within 6 months of first supply to assess the underlying cause of their ED.
The other tear-off slip is for patients who are deemed unsuitable for Viagra Connect. The pharmacist can provide a written reason for non-supply so that the man can bring this to his GP to facilitate the ED conversation.
As a result, GPs are likely to see an increase in patient referrals for ED from community pharmacy.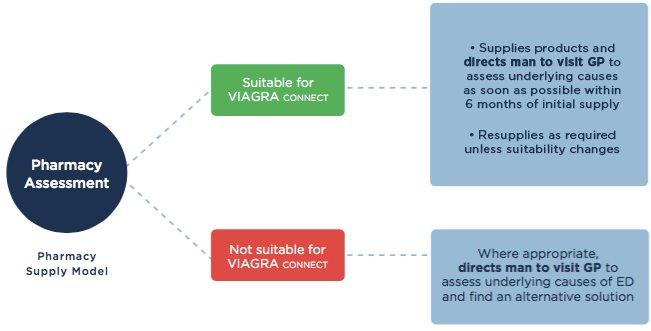 Miner MM. J Androl 2011;32:125–134;
Nehra AJ, et al. Mayo Clin Proc 2012;87:766–778.
Montorsi P, et al. Am J Cardiol 2005;96:19M–23M.
Kirby M & Jackson G. Trends in Urology & Men's Health. Jul/Aug 2011
Solomon H, et al. Heart 2003;89:251–254.
Irish Heart.ie Available at: https://irishheart.ie/heart-and-stroke-conditions-a-z/cardiovascular-disease/#section-causes. Assessed September 2022