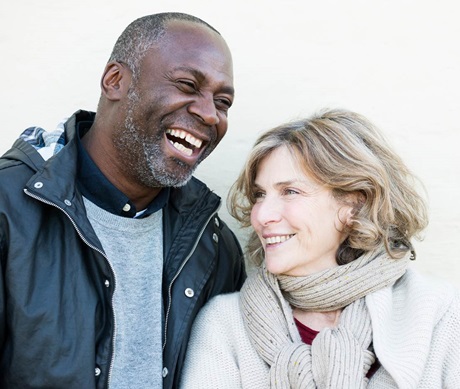 How erectile dysfunction affects your relationship
Even though the immediate symptoms of erectile dysfunction may be happening to one person, it can put strain on the entire relationship, undermining both of you and causing tension or arguments.
It's not unusual to feel angry, disappointed or upset. It's important to stay open, honest and not withdraw from the relationship. Supporting each other is key.
Confidence and self-esteem can be affected
If both of you ignore the problem, it's more likely these thoughts will eat away at your confidence and self-esteem. Talking is the first step; not communicating means feelings of loneliness, resentment or even suspicion may only increase and further damage your relationship.
Partners may think they are to blame
Many people whose partners have ED symptoms think they might be to blame. "Does he still find me attractive?", "Is he seeing someone else?" or "Is our sex life over?". Even if the man with ED symptoms reassures their partner, the worry can be difficult to shake. But partners should know that it's nobody's fault.
It's not just your relationship – it's also about your health
Most men will find it easier to cope with addressing erection problems if they understand that it has nothing to do with their masculinity – the majority (90%) of men with ED have at least one underlying physical cause and only 10% have purely psychological causes.
ED can feel like a threat, but it doesn't have to
Some couples avoid talking about sex and intimacy, but in the case of ED, this is exactly the kind of conversation you need to have.